Tools & Weapons Kit - Small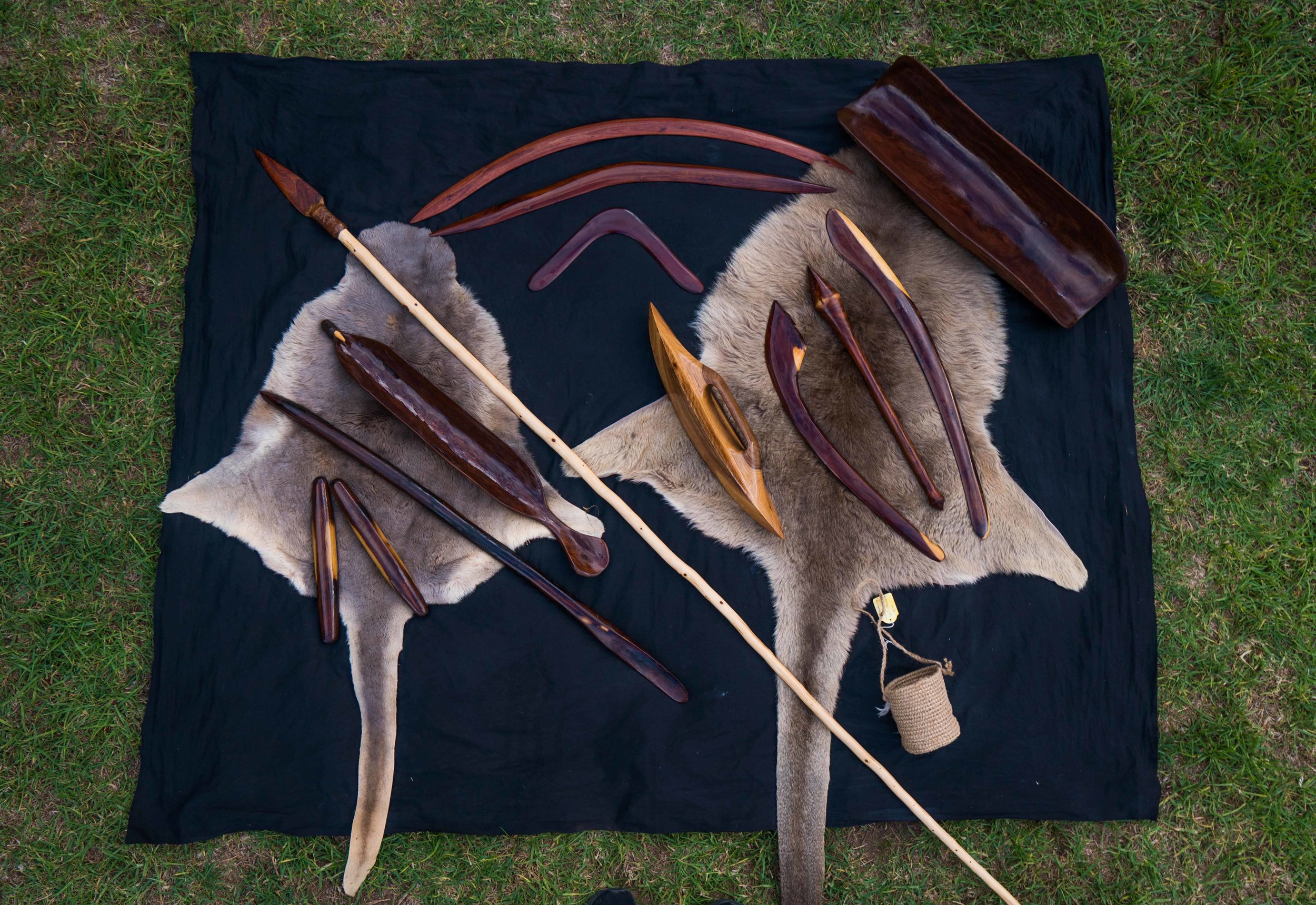 Tools & Weapons Kit - Small
Includes:
MD1 - Spear & Woomera Set

MD2 - Returning Boomerang

MD3 - Hunting Boomerang

MD4 - Ceremonial Boomerang

MD5 - Shield

MD6 - Club

MD7 - Battle Axe

MD8 - Medium Coolamon

MD10 - Digging Stick

MD11 - Dilly Bag

MD14 - Large Clap Sticks
Handcrafted by Wailwaan & Yuin man, Millmullian (Laurance Magick Dennis) and weaving done by Wiradjuri women.
MADE TO ORDER. Estimated time to delivery: 12 weeks.
Comes with Certificates of Authenticity and separate information sheets including instructions for cultural use and care of the items for each item in the kit.
sale
If you would like to order a Tools & Weapons Kit, please submit the Purchase Request form below. Freight will be manually calculated based on the location information provided by you and you will be required to pay a 50% deposit in order for us to process your order and commence making your items.